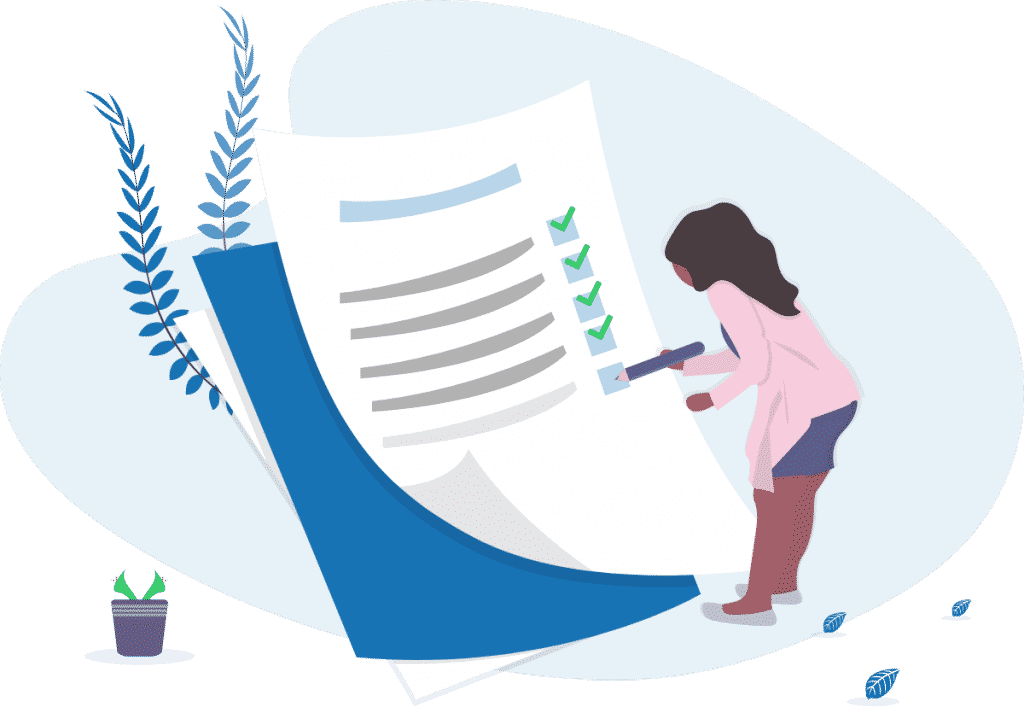 Once you decide to move abroad from the UK, you should be prepared that the journey will be exciting but challenging at the same time. There are a number of things that you can do to make your move to another country smoother and easier – and putting a checklist together is one of them.
This checklist will be your best friend and helper before, throughout and after your move to a foreign country, plus imagine the cheer whenever you tick off a job done. We all love that feeling so have a read through.
Extra Tip: Create a special notebook or file on your phone or laptop and write down any important notes such as the status of each point as well as who you spoke to and what about.
Your Moving Check List
1. Inform your landlord if you are renting or decide what you will do if you own the property.
2. Shop around for reliable and affordable moving services and get quotes from a few companies.
3. Inform HMRC.
4. Deal with your bank accounts.
Keep your UK bank open for as long as you need it – make sure your account balance will cover any payments for moving and storage services.
Research banking options in the country you're moving to.
Consider opening an international bank account – look into the services that Fintech companies offer. They are usually more flexible than traditional banks and often provide better exchange rates which makes them a good banking alternative.
5. Pay all the bills and council tax owed on your current property.
6. Get professional advice with regards to your savings and ISA account
If you have an individual savings account (ISA) in the UK, you will need to inform your ISA provider immediately and decide what to do with the account. You can keep it open, withdraw the money, or move your account to another provider.
7. Prepare by gathering all the information to inform your new country and the authorities about your assets.
8. Put medical matters in order.
Before leaving for your new destination, you should review your access to healthcare in the country you're moving to. In addition to this, you'll need to notify the NHS to remove you from their register as you'll no longer be able to use their service.
For short term medical cover in your new country, you can apply for a European Health Insurance. This way you'll have time to get familiar with the local health insurance law and the medical services available to you.
Of course, healthcare systems vary from country to country, and your status depends on how the UK will leave the European Union – with deal or no deal, so it's important to research this matter carefully. You can read through this comprehensive country guide for the country you're moving to find out more.
Extra tip: Inform your GP and dentist and get a copy of your record as well as a copy of any hospital notes.
9. Visit the vet to make sure your pet has all the necessary vaccinations.
If you're taking your pet with you when moving abroad, it needs a passport. The good news is that Pet Passports are standardised throughout EU members and it's easy to get one.
To arrange a pet passport, your pet will need to be microchipped and to get rabies vaccination at least 30 days before departure.
10. Make sure your driving license is up to date.
You can use your UK driving license in all EU-members and Switzerland if you stay up to 12 months. If you're moving to a country outside of EU or EEA, you may need to apply for an international driving permit (IDP). You can find more information here or contact the embassy of the country you're moving to.
11. Find out what documents you need if you want to take your vehicle out of the UK.
If you're taking your car abroad, you'll need your vehicle log book (V5C) and you may also need to pay import duty on your vehicle. To be on the safe side, make sure to check with the authorities of the country you're taking your car to.
It's worthy to note that the rules for driving may be different in the country you're heading to, so get familiar with the local rules and laws prior to your move.
12. Sort out your actual move abroad
Buy plane tickets, prepare pet carriage, discuss everything with your moving company and plan what's needed a few weeks before your moving day.
13. Notify utility companies that you are preparing to move abroad and settle all outstanding bills.
14. Arrange for your post to be forwarded to your new address and don't forget to replace your old address with your new one on all your online subscriptions and retailers (such as Amazon).
Moving abroad is a complicated business that requires planning and serious preparation. Compiling a list with the most important things to do will help you stay focused and organised and will make your move abroad easier.
If you have any questions about moving abroad from the UK, don't hesitate to ask our team of moving experts. Call us on +44 203 966 2905 or chat to us online and we'll answer all questions you may have.
Do you prefer getting a free moving quote straight away?
Fill out our short online form and we'll get back to you as soon as possible.