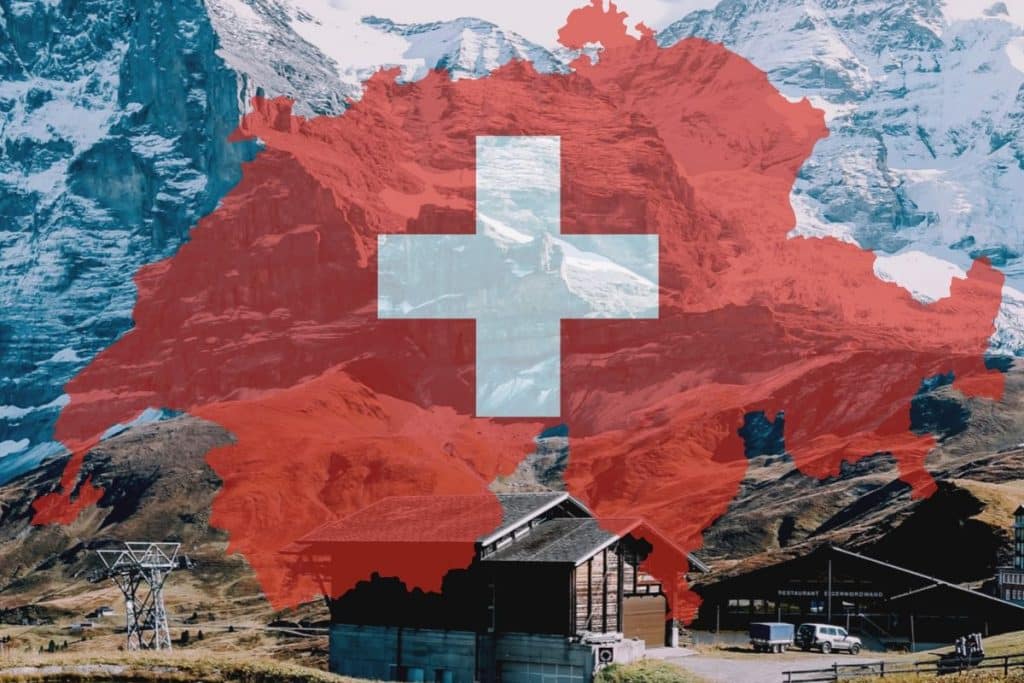 Switzerland is a lovely country with glorious mountains and famous for its high standard of living, its chocolate and beautiful nature. So it comes as no surprise that the country often tops the lists of the most desirable places to move to and draws thousands of expats from all over the world who are seeking their next adventure or a place to call home.
Although Switzerland is not a member of the European Union, it has adopted some of their policies allowing EU citizens to freely move to the country as long as they have a residence permit. In addition, Switzerland has always been on good terms with the UK and we doubt Brexit would change that, but even so there are a few things you need to consider when you're planning your move from the UK to Switzerland.
Permits
If you're moving your personal belongings to Switzerland, the Swiss customs will require you to provide 3 types of documents apart from your passport: an inventory, a clearance of household effects and a copy of any documents which could prove that you're moving to Switzerland. This could be your employment contract or tenancy agreement. If you're not accompanying your personal effects to Switzerland, you need to prepare and provide copies of these documents to the driver as he is required to present them upon crossing the Swiss border.
If you are not up to speed with the Swiss customs regulations, it is a good idea to get help from someone with solid experience in relocation and customs clearance. For example, we at European Moving have a specialised team who is dealing with customs clearance, making sure that everyone who has trusted us with their move to Switzerland passes the border without a hitch.
Inventory
The inventory is the list of all items which you can bring duty-free into the country. There is one simple rule to follow here, though: you must have owned them at least 6 months prior to the date they're crossing the border and must continue to use them after your relocation to Switzerland. In addition to this, the import of these goods must take place within 12 months after you've moved to Switzerland.
C
learance of Household effects
When you're moving home from the UK to Switzerland, you must complete and provide a Customs document called 'Clearance of Household effects'. With this document, you declare that your personal belongings are exempted from the payment of any import duties. It is not necessary to provide any documentation on import of household goods in advance as the driver (or you) must present it to the customs office at the Swiss border. Keep in mind that this must happen within their opening hours, Monday to Friday. Some of the largest customs offices work on Saturdays, but to be on the safe side make sure to check opening hours and arrange your move accordingly.
Importing regulated items
If you want to take your car with you to Switzerland, there are certain rules to abide by, and taxes may also apply.
If you're moving to Switzerland to live there, you can import your vehicle duty-free as long as it has been used for at least 6 months. Yet, you need to clear it through the customs office dealing with merchandise by providing a set of documents. You can find further information about the paperwork that you need to present to the customs at the official website here.
If your car is considered new i.e. you have owned it less than 6 months, it cannot be declared as part of your personal effects. In this case, you will be required to pay import duties when taking it to Switzerland. More information about the duties and taxes that apply and the documentation you need to prepare can be found here.
Useful links for your move to Switzerland
Moving to Switzerland requires serious forward planning and takes time. Here are a few useful websites containing plenty of information on customs clearance and import regulation in Switzerland that it's worth checking out prior to your move to the country.
Swiss Customs Administration: http://www.ezv.admin.ch/index.html?lang=en 
Swiss Government Website: https://www.ch.ch/en/
UK Government Website: https://www.gov.uk/living-in-switzerland
It may seem like a lot of documentation to read through. So why not leave the customs clearance to European Moving and focus on the exciting part of moving abroad? Get your free quote now at www.europeanmoving.co.uk
We'll be happy to help you with your move from the UK to Switzerland.