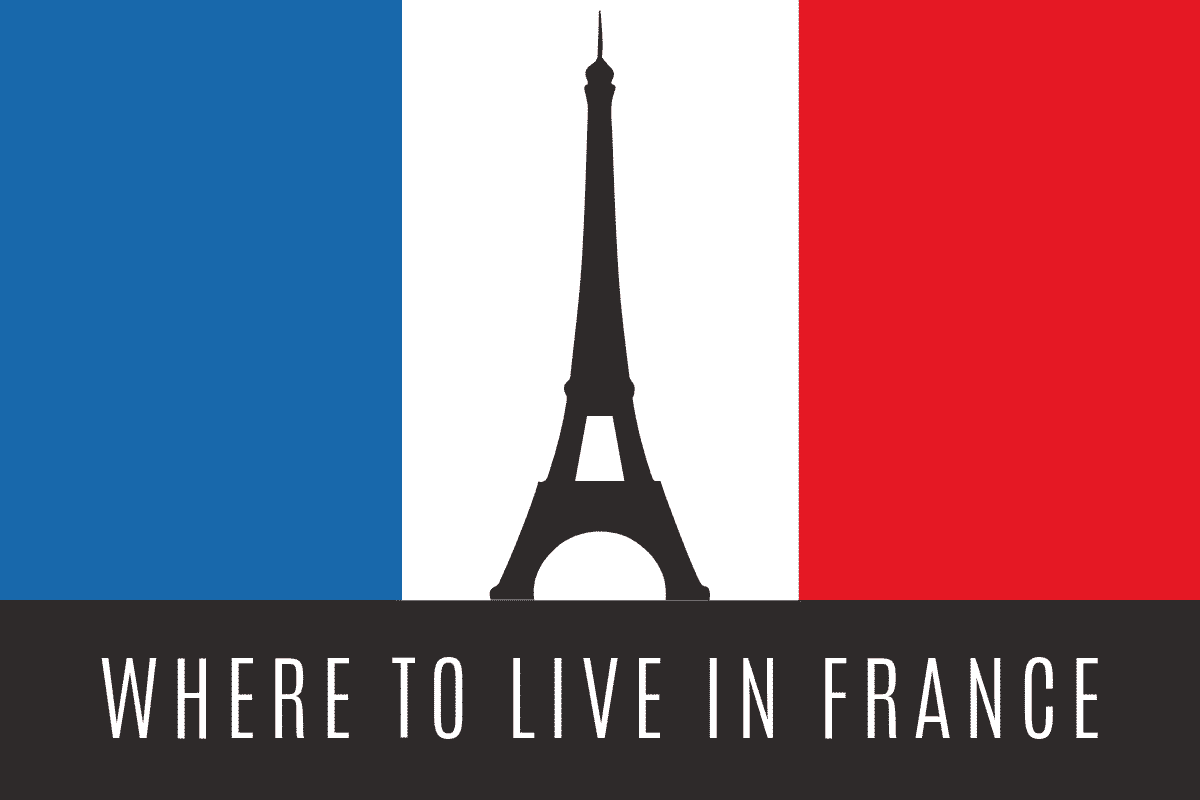 France has always been an attractive destination for people who are considering living abroad. The country can offer everything for a good life – a pleasant climate, rich history, stunning architecture, diverse and colourful culture, excellent healthcare system, and lots more.
Living in France is a dream come true, but it may be difficult to choose the right place to move to, given that France has so many fabulous cities and cute smaller towns, which are home to thousands of expats from all over the world.
Here's our pick of the best places in France to move to. Read on!
1. Paris
No doubt about it, Paris is an iconic city. You'll fall in love with its beautiful streets, gothic cathedrals, fancy galleries, famous cafés and exquisite restaurants.
Paris is an embodiment of the classic French culture – romantic, extravagant and sophisticated. Millions of tourists are drawn by the world-famous Eiffel Tower, the Louvre, and last but definitely not least, the delicious French cuisine. But along with the travellers, we can see many expats from Europe and overseas, making the social ecosystem even more diverse, colourful and lively.
Paris lives and breathes its own life. The city is so vibrant that at some point you can get a bit overwhelmed by the hectic lifestyle. But if that is the type of atmosphere that appeals to you, consider Paris for your new expat home. Of course, don't underestimate the cost of living there, renting an apartment can cost you a small fortune so research well before making the move to the glamorous city of Paris.
2. Nice
Dreaming of the sunkissed seashores of the famous French Riviera? Then the beautiful city of Nice could be the perfect spot for you.
Set in the heart of the Mediterranean coast, Nice is known as the capital of the French Riviera and offers a warm climate, interesting cultural life and magnificent views combining the mighty peaks of the Alps with the turquoise waters of the Mediterranean sea. To the surprise of many, it's not the quiet town that people may expect and is growing more cosmopolitan with each passing year.
Being one of the world's top tourist destinations, Nice boasts a well-developed transport system and a thriving tourism industry providing a vast number of job opportunities for foreigners looking to relocate here.
3. Lyon
Lyon is the third-largest city as well as the capital of the Auvergne-Rhône-Alpes region. With its half-million citizens, Lyon is a vibrant city with an ancient history, but at the same time, it has got enough space thanks to its wide streets, numerous parks and beautiful squares. The transport system in the city is excellent, and there are a vast number of job opportunities for foreigners.
Lyon offers expats many things to do and places to visit and is a paradise for food lovers. The city is considered the gastronomic capital of France and is home to thousands of prestigious restaurants, some with Michelin stars. So if you're foodie, but Paris is a too expensive option, Lyon is an excellent alternative promising the lively vibe and the advantages of a big city, but combined with a sense of space typical for the smaller towns in France.
4. Bordeaux
If you are a wine lover and if you're considering moving to France, put the beautiful city of Bordeaux with its stunning 18th-century architecture on top of your list.
Bordeaux has all you need to turn your life in France into a fairytale – fantastic weather, delicious food, and local wine, dynamic economy and extensive transport system. And there's more!
The quality of life is one of the main reasons people choose to relocate to Bordeaux. There are so many things to do and places to visit – from walking around the numerous green space areas, browsing the fashion boutiques in the centre to relaxing in nature. The ocean is only an hour's drive away and you can go skiing in the Pyrenees in just 2 hours, how nice is that?!
5. Rennes
Famous for its half-timbered houses, this historic city dates back more than 2.000 years. Today, it has 700,000 inhabitants with students accounting a large portion and is one of the best cities in France (excl. Paris) to live in according to numerous surveys.
It's no surprise as Renne has something to offer to everybody: landmarks, museums, arts, nightlife, affordable and efficient public transport and lots more. It's a perfect place if you want to ditch the busy life for the charms of a smaller city. You'll immediately fall for the city's architectural gems such as the Saint-Germain church and the Brittany parliament, and will always find something interesting to do.
6. Lille
The fourth largest city in France, Lille is probably one of the most underrated cities in the whole country.
Lille is quite small and has a warm, friendly atmosphere, reasonable cost of living, and abundant cultural life. From fabulous artists' studios, industry galleries and museums to modern bars and small breweries, you'll definitely find something for you.
Another great advantage of Lille that is worth considering is that it's very well connected to other major European cities. Hop on a speed train for 45-90 min and you'll find yourself in Paris, Brussels or London without the painful airport commutes.
7. Nantes
Located in the heart of the 'Great West' region, Nantes is a big draw for expats over the last few years. And for a reason!
According to a study conducted by the L'Express newspaper, Nantes is the best place to work out of France's biggest cities, excluding Paris. Thanks to the booming economy and a large number of global technology companies creating employment opportunities, Nantes has fairly won its position as the best city to work in.
Nantes is dynamic, youthful and packed full of interesting events and spots, and there's always something to do. At the same time, it's calmer and greener than other big cities in France and is a great place for family life. So if you want to live in France and dreaming of a calmer life, maybe you'd consider Nantes?
8. Toulouse
Toulouse is France's fourth-largest city and home to many foreigners. The reasons to choose Toulouse for your new home are quite a few – a pleasant Mediterranean climate which guarantees warm summers and mild winters; a rich diversity of cultures and nationalities and a stunning architecture with a flair of Spanish influence.
The city boasts some of the best France's schools and oldest universities making it an ideal choice for expat families who are considering moving to France. Plus, Toulouse provides good employment opportunities since many European companies have chosen the city for their headquarters.
9. Rouen
Rouen has been around since the middle ages, sitting on the coast of the river Seine – charming and delightful, boasting a rich historical heritage and an abundant cultural life.
Considerably smaller than Paris and Lyon, Rouen is an attractive option if you want to escape from the noise and the stress that comes hand in hand with life in cosmopolitan cities and find a more laid-back and relaxed lifestyle.
10. Grenoble
Surrounded by the snowy peaks of the Alps, Grenoble is considered its capital for a reason. It's a gathering place for ski enthusiasts, but winter sports are not the only thing that Grenoble has to offer to people planning to settle here.
The city is home to excellent universities and private schools and has a thriving business ecosystem made up of leading technology firms and start-ups alike.
Grenoble is very well-connected to other major French cities such as Lyon and Paris thanks to its good railway and motorway system. This and your love for skiing make Grenoble an ideal choice for relocating to France.
There you have it, our pick with 10 beautiful cities in France to live in.
If you need help with your move, we are at your disposal. We can get a free moving quote online or call one of our friendly experts who will be happy to assist you with your move to France.